About Me
I am passionate about empowering people with mind-body-spirit practices adapted for everyday living. I specialize in teaching yoga, meditation, qi gong, and female cultivation practices to improve pelvic health. I'm a certified yoga instructor (ERYT-200 and RYT-500) and Universal Healing Tao instructor.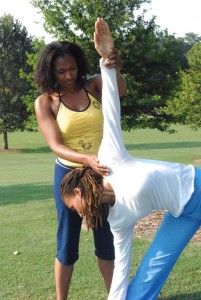 Subscribe
Subscribe To My Newsletter
Join my mailing list if you want more information and insights on how to use mind-body-spirit practices to address issues facing people today.  
You have Successfully Subscribed!
Order: Love's All That Makes Sense